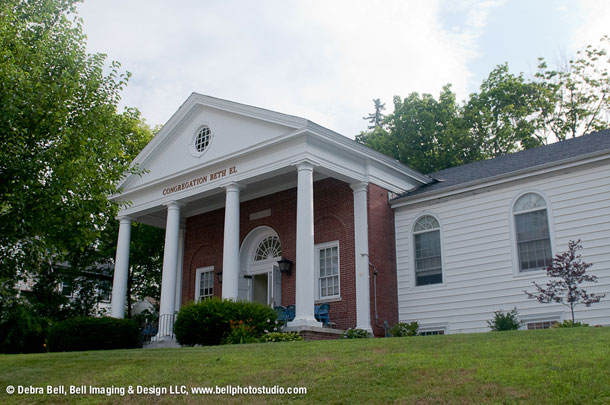 One of the coolest parts of what I do is that I meet lots of new people and learn about new traditions. While some people might find this tiring, I love it. There's nothing like learning more about a culture and its traditions while creating a keepsake that lives on with the family from generation to generation.
That's why when I met the Ross family to discuss their oldest son Alex's bar mitzvah, I was excited beyond words. Growing up Methodist, I understand that tradition is something sacred. To share it with others is a blessing.
I was honored to be the one to help them tell the story of a boy on the cusp of manhood. A boy who modeled what responsibility and humor would mean for his younger brother with grace and pride. A boy had become a man through well-honored traditions.
The tradition of a bar mitzvah (bat mitzvah for girls) is a sacred one for the Jewish faith. They study for quite some time leading up to the big day. Not only do they have to learn to speak the Hebrew the Torah holds in its sacred pages, but they have to prepare a lesson to present to the congregation. It's a lot of responsibility.
Let me begin by saying that it's rare for me to meet a 13-year-old as well-adjusted, well-rounded, and respectful as Alex. The studies he did leading up to the big day were evident in not only his reading of the Torah, leading the service, and speech during the Bar Mitzvah. Add to that his amusing, incredibly well-executed speeches at the reception.
This is one young man who is going places. The pride that his family has for him is palpable. It's truly a pleasure to photograph families brimming with love. When it happens, it's easy to produce good work. Add to that the connection between Alex and his younger brother, Max. It's not hard to understand why the family is so relaxed. They love each other.
We did Alex's family photos at Congregation Beth El. A Reform Jewish Congregation located on French Street in Bangor before the ceremony began. This also included Alex's photographs with the Torah and his family helping him with this solemn, joyful experience.
Alex wore a beautiful, hand-crafted Tallit prayer shawl created by his grandmothers. He also had a hand-painted, handcrafted yamaka with words and icons honoring the things he loved. Apart from being stunning, it was one more detail that showed off the love his family had for him on this special day.
The party that ensued later that night was epic! The room was beautifully decorated, thanks to mom and the Hilton Garden Inn, with a soccer theme to honor Alex's love of soccer.
DJ Magic Mark, a Boston-area DJ, specializing in bar mitzvahs, was amazing with the kids. He kept them busy with games, dancing, and having an awesome time the entire night. The Hilton served a beautifully plated meal coupled with a fun kids' burger bar and ice cream bar.
I have never had an event (not even a wedding) fly by as fast as this one did. As a storyteller, the richness of the experience, the genuine care and appreciation shown from family to friends. The connection between Alex and his family was nothing short of a fairytale. This one had a delightful ending. Mazel Tov, Alex!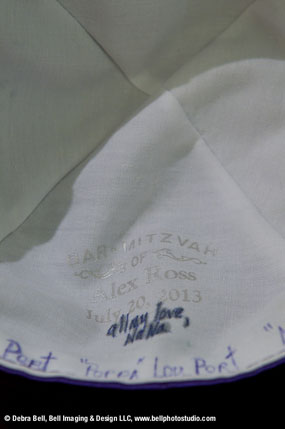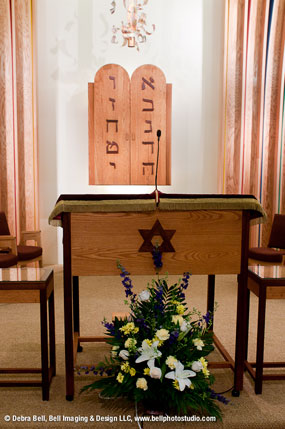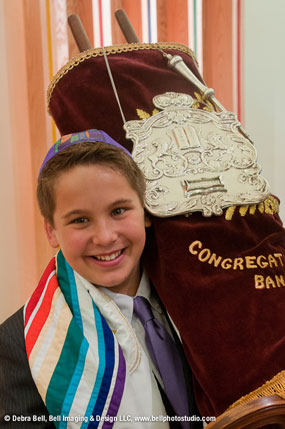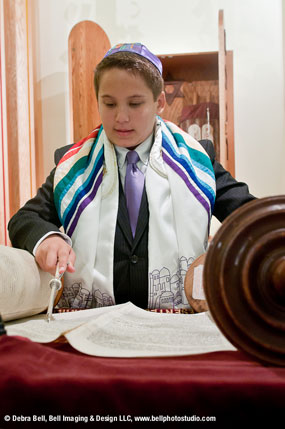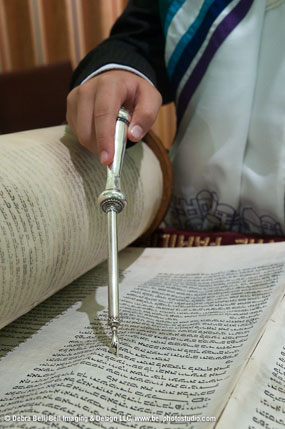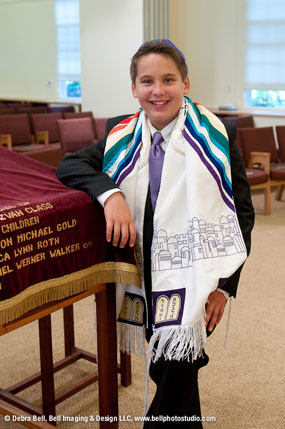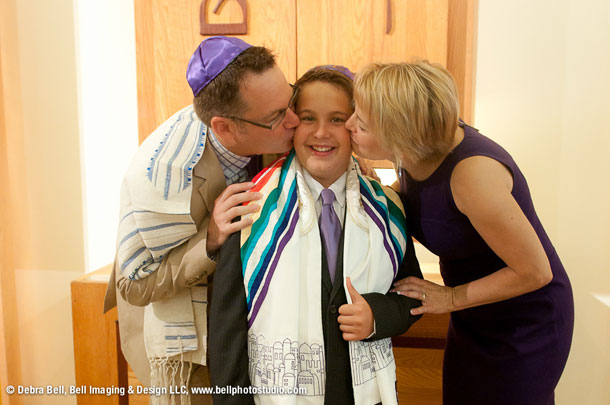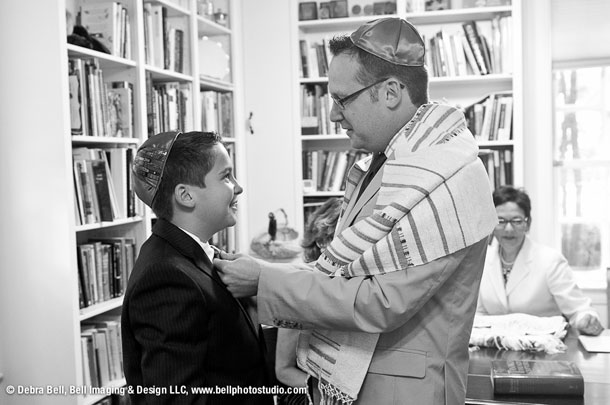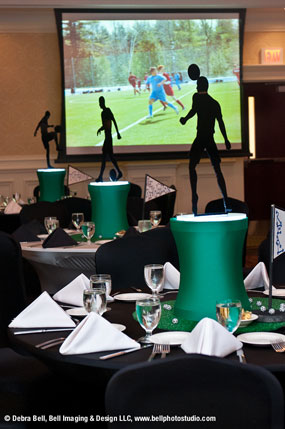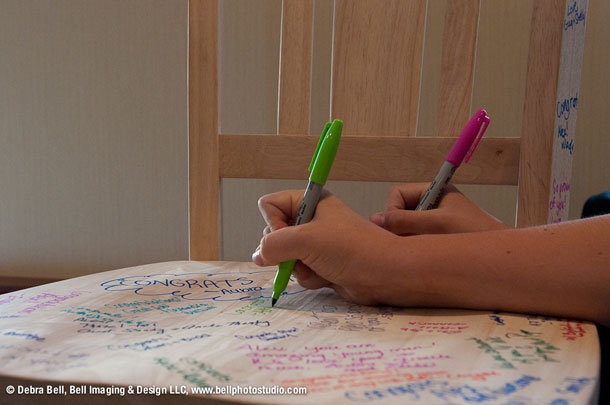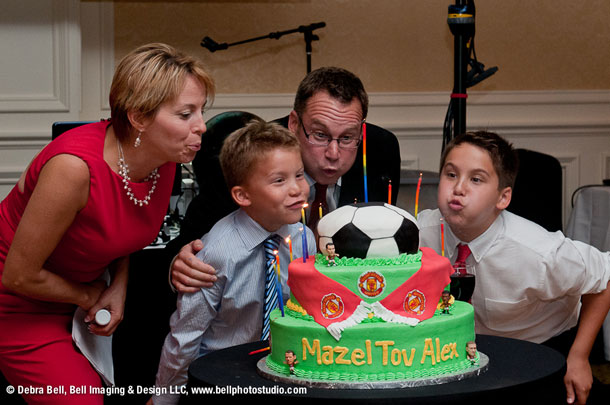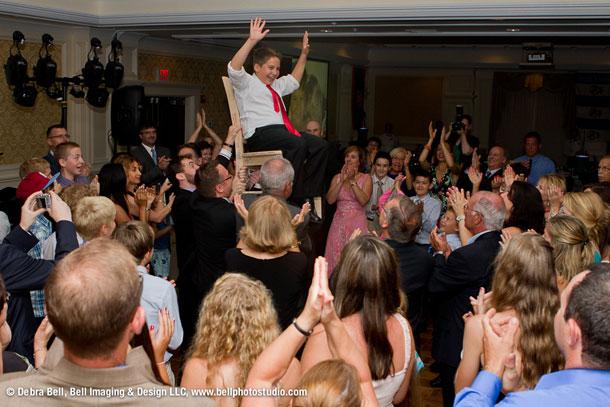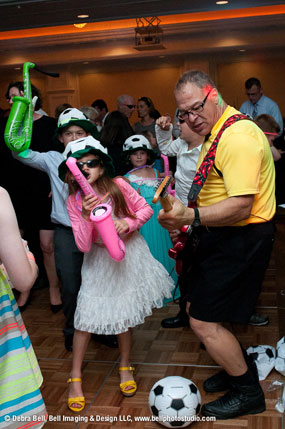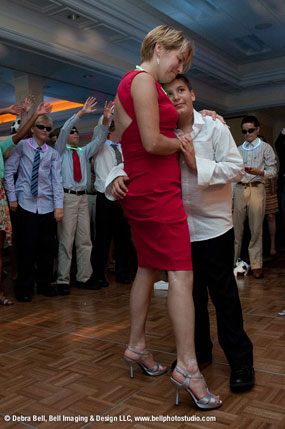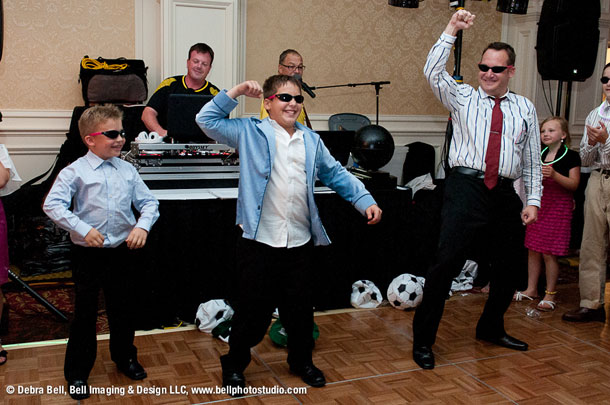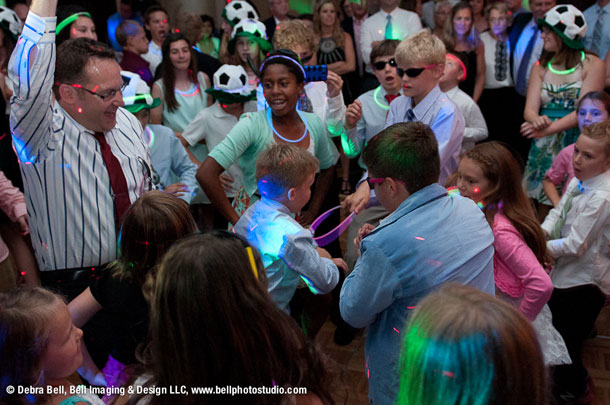 Bar Mitzvah Vendors
DJ: Magic Mark Music
Ceremony Venue: Congregation Beth El, Bangor, Maine
Catering: Jane's Catering, Old Town, Maine
Reception Venue: Hilton Garden Inn, Bangor, Maine
Soccer centerpieces: Absolutely Fabulous! Events and Productions, Inc.
Cake: Frank's Bake Shop
Photography: Bell Imaging & Design, LLC with assistance from Jesse Schwarcz.