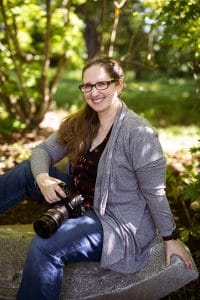 Photography creates a visual document saying, "I was here. These are the ones I love. This is my gift just for you."
You came looking for a photographer to help you create a beautiful document showcasing relationships or highlighting your business. This decision is so important. You are in the right place if you are looking for a photographer who cares about creating something with meaning.
Bell Imaging & Design LLC cares about telling the stories of people and businesses like you.
If you adore love stories, family stories, snuggles, and bragging all about the furry, fluffy and fuzzy family members that make your life special, you're in the right place.
If you need a professional that gets energized hearing the stories about your business and how you've grown and the challenges you have overcome — and where you want to go and who has ideas on how to get there, you're in the right place.
If you want someone who will work with you to help you feel special and overcome feeling overwhelmed or insecure, you're in the right place — especially if you like to feel like your session is a breeze.
This business is grown off of the stories of the Mainers — and the Mainers at heart — who I have worked with. Let's sit down and share a cup of coffee (or a delicious dessert) with you as you tell me your vision, needs and dreams. Then let's talk about how to make those dreams a reality and how to showcase the images or designs we create together.
This business is built on the following tenants:
Trust, honesty and creativity.
Your story, marketing, writing and messages matter.
You are more than just a job. You are part of the creative process.
You deserve to have help choosing the right images for your needs. Good photography is an investment. It shouldn't sit in a box.
Your images deserve to be printed and displayed. Your story deserves to be told.
About Deb:
I'm a lifelong Mainer and grew up on an island in southern Maine. I married my college sweetheart and have a degree in journalism. I'm owned by a greyhound named Buddy and a pair of friendly cats named Sam and Dean. We love travelling and being on the water.
The obligatory bio details:
I have a degree in print journalism from the University of Maine (class of 2001)
I've worked in a commercial print shop, at the Bangor Daily News Special Sections Department and at the University of Maine's Marketing and Communication Department
I hold a job as assistant director of marketing for Auxiliary Services at the University of Maine
I'm an award-winning graphic designer and have also been in charge of award-winning magazines while working at the Bangor Daily News.
I've been named Bangor's Best Pet Photographers annually since 2014.
I'm always excited to work with clients because I know I'll learn something new every time. And for repeat clients, it's like old home day!