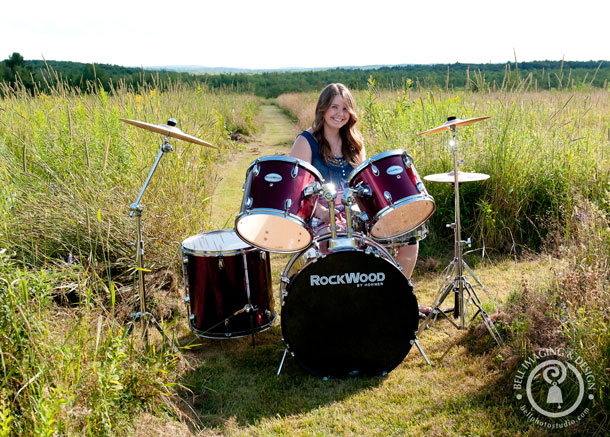 Senior year can be an exciting, stressful time. Many changes and oodles of exciting events are coming up, all with the final goal of Graduation! It all starts with your senior portraits. With nearly a decade of experience at hand, Bell Imaging & Design's owner, Debra Bell, promises a fun, friendly experience.
Here's a bit about our approach to senior portraits:
We meet. First, we meet to make sure we're a good fit for each other and answer any questions you or your parents have. We'll choose the right package and setting for your budget and interests. We develop a plan,  set a date, time, and location.
A little light reading. I know it's summer, and reading should be optional, right? I promise this reading takes almost no time, and I'll include lots of pretty pictures to make it go faster! Your senior client package will give you suggestions on clothes, colors, and props. It'll also have your reminder for when your appointment is.
We meet for your unique, fun session. Most of the seniors who use BID choose to have their session outside with Maine as the backdrop. I have some favorite locations I'll suggest. We can go somewhere you love. BID offers indoor studio portraits as well for a more traditional approach. Take advantage of indoor and outdoor photos. We'll laugh, chat, and create unique, meaningful, awesome photos of you during your session.
Bring your pets! Because BID is a pet-friendly studio, owner Debra Bell also specializes in photographing pets. Pets are always welcome as long as someone comes with you to keep Fido or Fluffy company during your close-ups.
You come back for the viewing. Come back and view your images on the big screen. Choose the ones you like best for gifts and the yearbook. Your yearbook photo will be delivered to the school on your behalf, one less thing for you to think about. You'll place your print or product order at the viewing appointment.
You tell your friends what a blast you had. If you had a great time, share it with your friends and family! Refer a friend or family member. If they book a session, you'll receive a $50 credit. They also get $20 towards their print and product orders.
2014 Packages (a.k.a. What do I get & how much?)
Simplicity is awesome. These senior portraits packages are super simple.
The Basics: $200
The Basics is a simple photographic session at one location (the studio/outdoor studio) or a location within 30 miles of Bangor. This session comes with a $50 print or product credit, a complimentary Facebook cover with your three favorite images, and your yearbook photo choice delivered to the yearbook for you.
Advanced Placement: $300
The Advanced Placement session is perfect for the Maine high school senior with lots of interests and talents. Choose from up to two locations within 30 miles from Bangor and get a $75 credit towards prints or products. This session also comes with a complimentary Facebook cover with your three favorite images and your yearbook photo choice delivered to the yearbook for you.
A La Carte (Popular Add-ons)
The best things come customized. Start with "The Essentials" and add on any of the following items:
Gal Glamour: $80. Get your hair and makeup done professionally before your session for a flawless look.
"Model" Book: $250. Some might call it a brag book, but you're cooler than that. Get a purse-sized book with six of your favorite "looks." This is a great gift for Mom or Grandma too.
Additional Locations: $50. We believe that less is more, so if you want to add additional locations, there is a slight up-charge. For sessions happening more than 30 miles from Bangor, the mileage may be assessed at 50 cents/mile.
Extra People: $75 per person. While this is YOUR senior portrait session if you want to expand it into a gal pal/dude session, add on $75 per person.
Graduation Announcements: $70/set of 25 with envelopes. What better way to announce your graduation than with announcements? Your announcements will be custom designed, featuring your images. Cool!