10 Tips for Stress-free Wedding Photography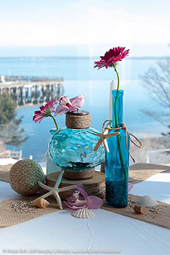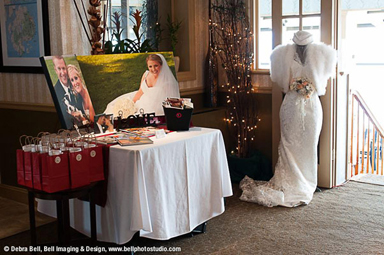 On March 8, I had the honor of talking with some brides-to-be and their friends and family about wedding photography as part of a wedding planning brunch at the Atlantic Oceanside Hotel. The brunch was organized by Susanna Davis, owner of Prestigious Events .
Susanna had several other vendors speak too about how to plan a gorgeous wedding on a budget, including Barbara Courchesne, owner of the Bud Connection in Ellsworth, and Lauren Annaldo, Catering Sales Manager for Atlantic Oceanside .
Here are the 10 tips I shared with them for planning your wedding:
Some may sound a little harsh, but they're said with love.
1. Hire professionals.
Chances are, you've never planned a party as large as your wedding. It can be overwhelming and stressful with oodles and oodles of to-dos before the "I do's."
Hire professionals who work to make you look and feel great. Professional photographers know how to see and adapt to light at your prep location, ceremony, group formals, and reception space.
They carry backup gear. They carry lots of batteries and memory cards. They won't rely on an Auto setting to create images that accent and document your wedding day. Chances are, your pro has seen it all.
Bonus
Because your pro isn't family, the pro is more likely to be listened to when they have to take charge and focus on what's important, the two of you and your guests.
2. Develop a realistic timeline.
Your wedding day timeline is essential to ensuring your wedding and photography run smoothly. Allocate time for unforeseen delays and prepare to flex. Weather, traffic, and family can all throw kinks in your plans.
If you're prepared, you'll be more relaxed. Better yet, when you prepare your invitation package, drive from the prep location to the ceremony location to the reception location. Find out how long it takes and add on 20 minutes per location.
Ask the venues what they recommend for timing. Then, ask your other pros what they need and how much time to allow. This is also a wedding, not a Pinterest photo shoot.
Nothing is perfect!
Things WILL go wrong. There may not be time to make them right, but know that for every one thing that went wrong, another 99 went right. As long as the two of you are together and married, in the end, what does it matter?
3. Be realistic about your "must-have" shot list.
I believe that group portraits (families, friend groups, and your portraits) are some of the most important photographs you create on your wedding day. Weddings are one of the few times families are all together and HAPPY!
That said, plan for at least three minutes per group. I start with the largest group first and subtract folks until we're down to just you! I always suggest allocating 60-90 minutes for photography groupings. Usually, we finish early, but that bumper is a lifesaver.
One great way to accommodate large "must-have" lists of group shots is to do a "first look" where you and your soon-to-be spouse see each other before the ceremony. Pull in your wedding party simultaneously. Then, the only things left to photograph after the ceremony are your family groups.
If your MUST HAVE list is long, you have large families, or wedding parties, I STRONGLY encourage you to plan two hours for photos, especially if you're not doing a First Look. You need the time. The largest wedding party I ever photographed totaled 39, including the bride and groom.
4. Be realistic about your expectations.
Your photos can't look exactly like another wedding you saw on a blog or in a magazine. Why would you want to emulate them exactly? Your wedding is unique.
If you planned a $10,000 wedding, don't expect it to look like a $30,000 wedding. Embrace what you can afford and understand that at the heart of your Big Day are your hearts. Focus on each other, and you'll be all set.
5. Use social media as a guide, not a planner.
Pinterest, wedding blogs, magazines, Instagram, and Facebook all have lots of ideas, and it's easy to get sucked into wanting everything you see. Use social media as an idea booster, but not as a "you must make my wedding look like this" planner.
Use social media as a springboard, but do what you can do. And don't expect that a photographer will emulate every image that you put on your Pinterest page. Remember, you are unique. YOU are not a Pinterest project.
6. Talk with married friends & family.
Ask them what their biggest regret was, their happiest memory, and what they'd do differently if they could. These folks love you. They want to help.
Most couples, women, in particular, LOVE talking about their wedding. Friends and family aren't paid to tell you many of the things a blog, magazine, or newspaper are. Put money into the things that make you smile, looking back 5, 10, 20, or 50 years.
What's my biggest regret?
Not investing in a videographer for our wedding day. My husband, a professional musician, enlisted four of our very talented friends to play at our wedding. It was amazing.
However, the family-shot video makes their gorgeous string music sound like something out of a 20s era record. I don't remember any of our toasts. While our photos are okay, they're not enough to make up for our amateur video's lack of sound.
7. Delegate tasks to trustworthy people.
You are going to be busy on your wedding day. If you choose not to hire a wedding planner or day-of coordinator, you need people you trust to help make sure things happen. Make sure they understand their task and what needs to be done.
I always suggest you have someone serve as a liaison for group photographs. I have no idea who family members are. That said, hiring someone to help you plan or run day-of coordination is super important. Scrimp and save, but do it. Your sanity will thank you.
8. Have a hair, makeup, & dress run-through.
Even if you do your own hair and makeup, do a run-through a month before the wedding. No whining that you're too fat or not perfect. You are perfectly you. Your partner loves you.
You may learn that the hairstyle you want either does not look good or is not right for the kind of wedding you're holding. Try to schedule this run through the day of one of your final fittings.
If you have a bustle on your gown, take 2-3 people with you to learn how to do it and PRACTICE. I've had to bustle many a gown because folks couldn't figure it out. This runs through also gives you confidence that shows through in your photos.
9. Trust your photographer.
Unlike most other vendors, your photographer will be with you the entire day. They see you in various states of dress. They know what's happening and when. Trust that they have your best interests at heart.
They know how to pose you, work with your family, and best guide you through your wedding day. Trust them when they ask you to do things. Tell them you're uncomfortable if you are.
10. Involve your partner.
Weddings take two. I hate to tell you, but it's not about you. If your partner is not interested, ask them to choose something they want to plan, like the honeymoon, a special food item for the meal, or dessert. If they buy into what's happening, your event will truly be about the two of you, and that's the point.
Smile & BREATHE. You're getting married!