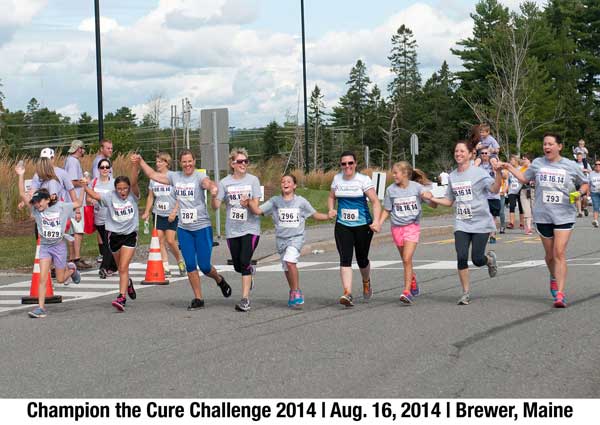 I was raised to give back more than I receive and as a photographer one way I can give back is by volunteering my time and talents to worth organizations. That's one reason I have spent the last four years serving as one of a team of photographers that cover the Champion the Cure Challenge, held annually in Brewer, Maine. I've personally experienced what it's like to have family and friends battle this horrible disease and anything I can do to support LOCAL cancer research, I jump at.
CTCC is a local organization where funds directly go to local research and treatment efforts. Funds raised at this event aren't swallowed up by an enormous entity to boost its bottom line. Instead the funds stay in this state, but the funds ultimately benefit people all over the country.
The past two years, I've also sat on the advisory board for the event, a seat I hold dearly. It pays to get active and try to make a difference.
This year's event didn't disappoint. Over 2,300 participants raised almost $600,000 and money is still coming in through September. The sense of community coupled with the energy of the day and the stories of those who have battled, are currently battling, and who have survived cancer was palpable. I'm honored to be among them working to stamp out this horrid disease and all its faces.
If you want to donate to Champion the Cure Challenge, go here.
To learn more about EMMC Cancer Care of Maine go here.
Relive, or experience the fun for the first time, by going to the online viewing/ordering gallery: bellimagingdesign.zenfolio.com/ctcc2014.
Any purchases of images from the viewing and ordering gallery will result in a 10% donation to CTCC. Or if you're social, go to the Facebook gallery here.