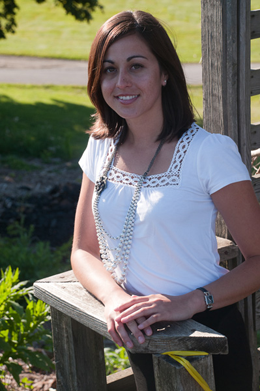 Bell Imaging & Design is a Maine photography studio and graphic design studio that specializes in creating beautiful, relaxed, and fun on-location and outdoor Maine portraits of Maine people and Maine pets.
Owner Debra Bell (that's me) is a member of the Professional Photographers of America and Wedding and Portrait Photographers International. I specialize in lifestyle pet portraits and weddings. I love traveling to meet people where they live and enjoy life. I travel throughout Maine to create beautiful and relaxed Maine portraits.
Memories. Connection. Meaning. Three words sum up the reason most images are made. We create images to document a memory. We create images to show our connections. We create images that mean something. And in Maine, we do a lot of this outdoors. After all, what better backdrop that beautiful scenic Maine to have your portraits created?
Forget the traditional studio experience. Instead, come to my outdoor studio and have your Maine portraits taken in a beautiful field, by a rustic fence, or in the nearby woods. Or have me come to you and capture your babies, children, family, or pets in their natural environment. After all, do you hang out in a studio with fancy props? Unlikely.
How can I make you smile?
Memories: A photograph is a moment in time. It captures you, the way you are, at that moment in time. You are beautiful and because of that, I don't overdo it with "pro-touching". Each image is individually edited to make you look your best.
Connection: Your relationships are important. From the parent-child relationship to the owner-pet relationship, our lives are about connection. And your most memorable photographs will be those that show the connection between the portrait subjects.
Meaning: Every image that you surround yourself with should have meaning. Perhaps it's a family portrait, a favorite portrait of your pet, a joyous moment with a loved one, or even a goofy photo of your pet. Whatever has meaning to you is important to me.
I offer Maine portrait services for every stage of life at a price you can afford. Packages start at $125.
The most common types of portraits are:
Maine newborn and baby portraits (Baby's first year packages available)
Maine maternity portraits
Maine couple portraits
Maine high school senior portraits
Maine business portraits
Maine family portraits Maine pet portraits